Costume design for ballet "Golden Cockerel" 1916.
Mixed technique.
Signed. Size: 29.5 x 21 cm.
Certificate Madame Denise Bazetoux.
Stage design
Gouache on paper. Size: 40 x 30 cm. NG stamp.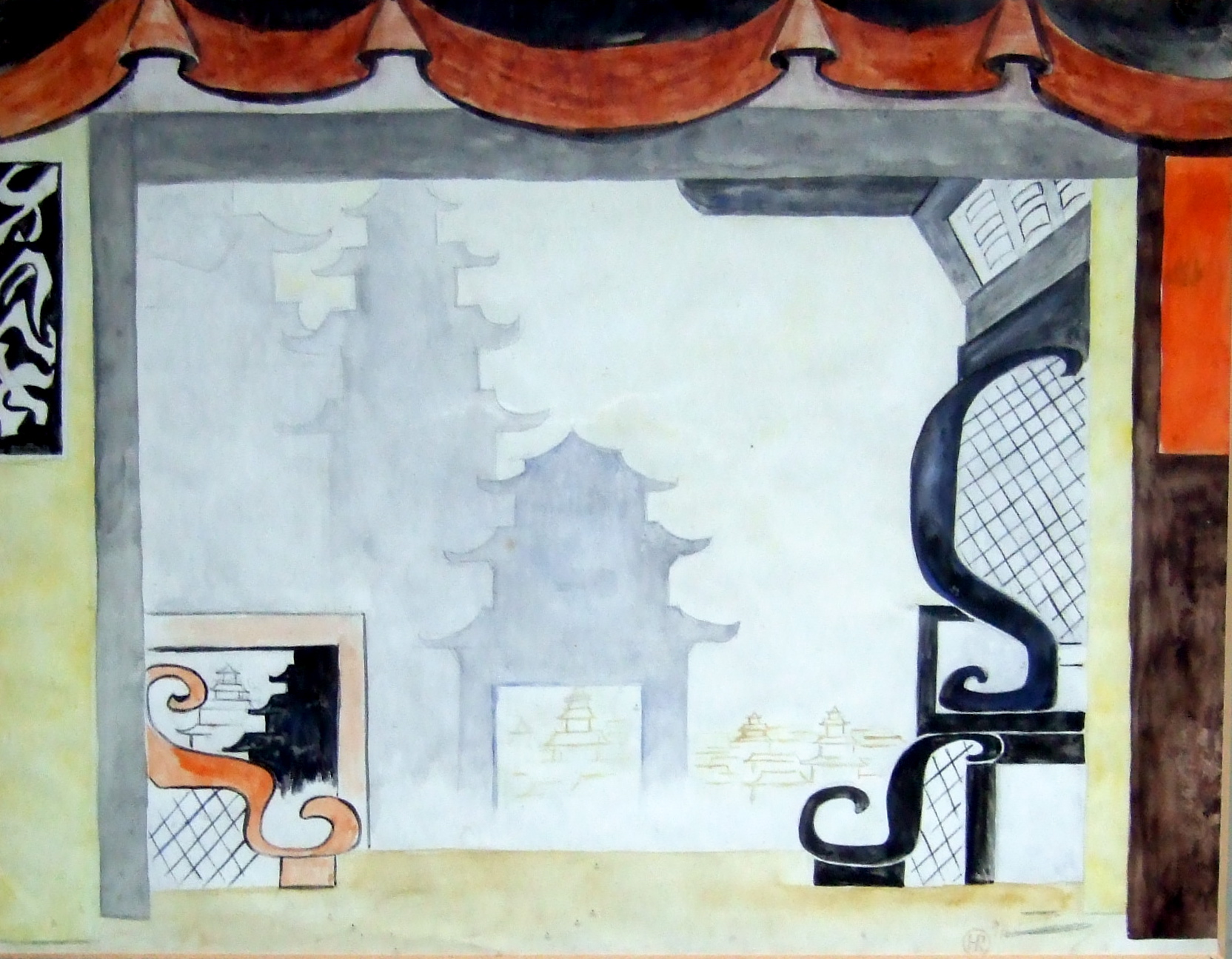 Program for Colonel W. de Basil's Ballet Ruse de Monte Carlo 
Ticket for BAL BANAL Paris 1924 
Ball organized by Union of Russian Artists, Бал организованный Союзом Русских Художников, Париж 14 марта 1924.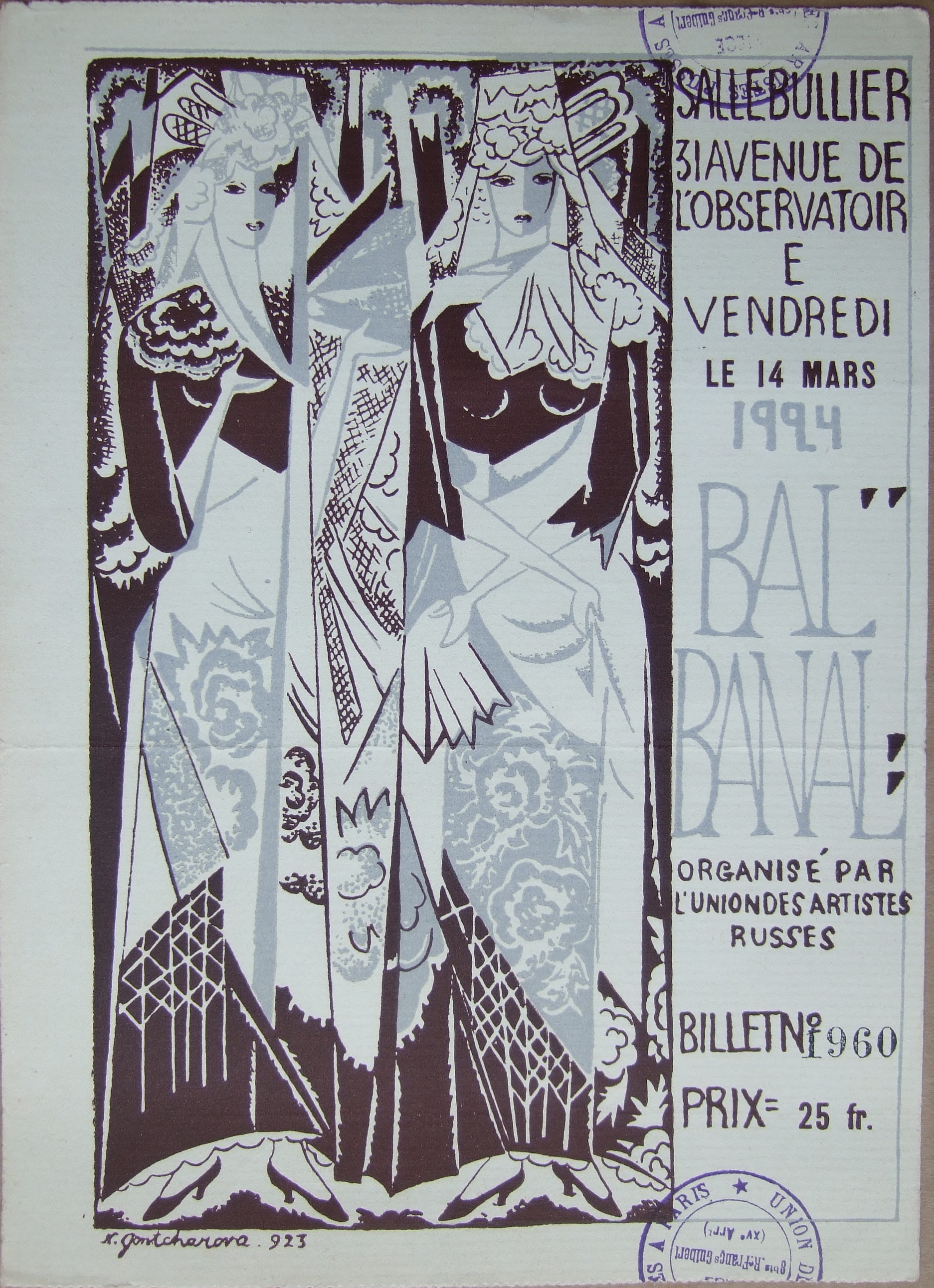 Programm "Original Ballet Russe"
Original Ballet Russe program
Ballet Russe Program illustrated with design by Natalia Gontcharova. 
L'Art Decoratif Theatral Moderne. Edition "La Cible" Paris 1919
A Retrospective Exhibition of Paintings and Design for the Theatre
1961 London. Leeds. Bristol.
Anthony Parton. Goncharova.